Writing a Complaint to a Supplier Abroad and Handling a Complaint from a Client / Laurie Oberman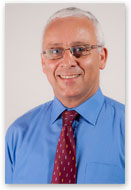 There are two sides to every complaint, the complainant on one hand and the respondent on the other. We will deal with both aspects of complaints as during the course of our business, we are sometimes on one side and then find ourselves on the other.
Firstly, the goal of the complaint must never be to blow our top at the supplier or partner with whom we will have to continue to work in any case, but rather to reach an agreed solution to our differences of opinion. From the point of view of the supplier who receives a concise, polite and well-argued complaint from a client, this is an opportunity to locate a hidden bug in his production process, supply chain or in his provision of services, and whose correction will prevent later embarrassment with other customers. Therefore, to adopt the stance wherein every effort is made to prove the complainant wrong, is not a constructive approach.
As well as general considerations about acceptable local business wording here in Israel, the international business culture in which the client or supplier lives and works must be taken in account (such as his sensitivity to "straight talking", unrestrained styles of writing or threats, both open and hidden), and this has to influence the way we express ourselves in our mails.
a) Here are a few basic principles for writing a complaint :
1) Always be polite.
Never send a mail when feeling angry, cheated or let down. A ballistic mail will not win you credit, will not prove your case, and could damage your image as a professional outfit. Do not forget that in some other business cultures, "Harmony" between the sides is a key factor.
2) Be factual and not judgemental.
There is no need to apologize for finding it necessary to complain, but that does not mean that you can insult the other party. Having stated the reason for your mail, make your claim clearly and objectively presenting the dry facts only, and without directly accusing the supplier or his staff. It may well be an honest misunderstanding, or a simple but regrettable error – raise your hand if you never make mistakes. The damage to the goods may not have been caused by the supplier but rather in transit or while being loaded or unloaded at the seaport or airport, or even in your own warehouse. How about the situation in which you accuse the client of a long, unjustified and deliberate delay in payment only to discover that your bank buried the money arriving from abroad in some internal, back-room account for a month ? The possibilities are almost countless, and there is no worse feeling than making an accusation that turns out later to be false.
It is reasonable and acceptable to ask the other party to check the matter thoroughly, to supply a logical explanation, and even to offer some form of compensation, but all within the framework of a professional, businesslike mail.
3) Threats.
Even if we are certain of our case, we must be extremely careful in the way we express ourselves. It is easy to burn our bridges, and difficult to rebuild them afterwards, especially if the fault turns out in the end to be ours. We should therefore use only "indirect" passive styles. These forms do not state "What you will do to the other party if they don't do such and such" but rather "What situation may occur if certain steps are not taken, or if some problem is not solved."
b) Handling complaints
The steps are relatively straight forward, provided you do not get defensive and show that you cannot accept criticism, or that you never make mistakes.
1) Acknowledge the complaint and offer a short explanation.
You may even thank the complainant for his mail. As we mentioned, this could be
constructive criticism about your product or service that you were unaware of. A
short explanation will suffice here, but take care not to blame specific people or
departments inside or outside your organization to "clear yourself". It is
unprofessional. If you had problems with production, a discrepancy from the '
specifications, a miscalculation of an invoice or a delay in supplying the goods,
say so. Everybody is allowed to make mistakes. It is compulsory, of course, to
add your suggested solution in your reply.
2) Handling unjustified complaints
Not every complaint is justified. The client too may err and misunderstand the
contract or agreement between you. However, you should not assume in advance
that the customer is trying to "get one over you" or extract compensation by false
means, and your mail must under no circumstances give this impression. You
should be clear and unambiguous but also polite – remember, next time it could be
you who makes the mistake.
Explain the situation from your end, how the goods left the factory, or why the
service was provided in such a way, and supply a professional opinion, a
Certificate of Analysis, Authorization from Quality Control, a copy of the invoice
or the relevant item from the agreement, and prove that in the light of the evidence
provided, that you see no justification for the complaint.
To summarize, if you are logical and express the facts and not your feelings in your mail, without sending the other party an indictment or going for all out war, you will succeed in maintaining your rights as well as your overseas business contacts.

The writer of this article is Mr. Laurie Obermann, the academic coorfinator of the business english course and the author of the book "How To Manage In English"
You can visit his site: "www.oberman.biz"
מאמרים נוספים בתחום: